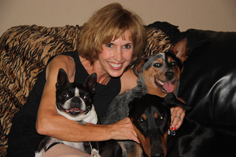 Ileen Green, CPDT-KA
(Certified Professional Dog Trainer)
Professional Member APDT (Association of Professional Dog Trainers) Owner, Dog Training Naturally.
Dedicated to making a difference in the lives of homeless animals, Ileen currently volunteers at animal shelters and rescue organizations in addition to her private and group lessons.
Ileen spent 25 years as Trainer & Behaviorist at Biscayne Animal Hospital in North Miami, Fl.
Ileen is committed to providing the most effective, dog friendly solutions to her clients' dogs training and behavioral needs using only positive training methods. Proving time and time again that positive reinforcement training is Easy, Fun, and Fast.
Ileen avidly pursues ongoing continuing education and professional development. Dog Training Naturally puts clients first, is well respected and referred by local Veterinarians, Animal Rescue Leagues, groomers and satisfied customers.
Call Ileen @ Home - (561) 364-2200 or Cell - (305) 773-1705
e-mail -- davilace@bellsouth.net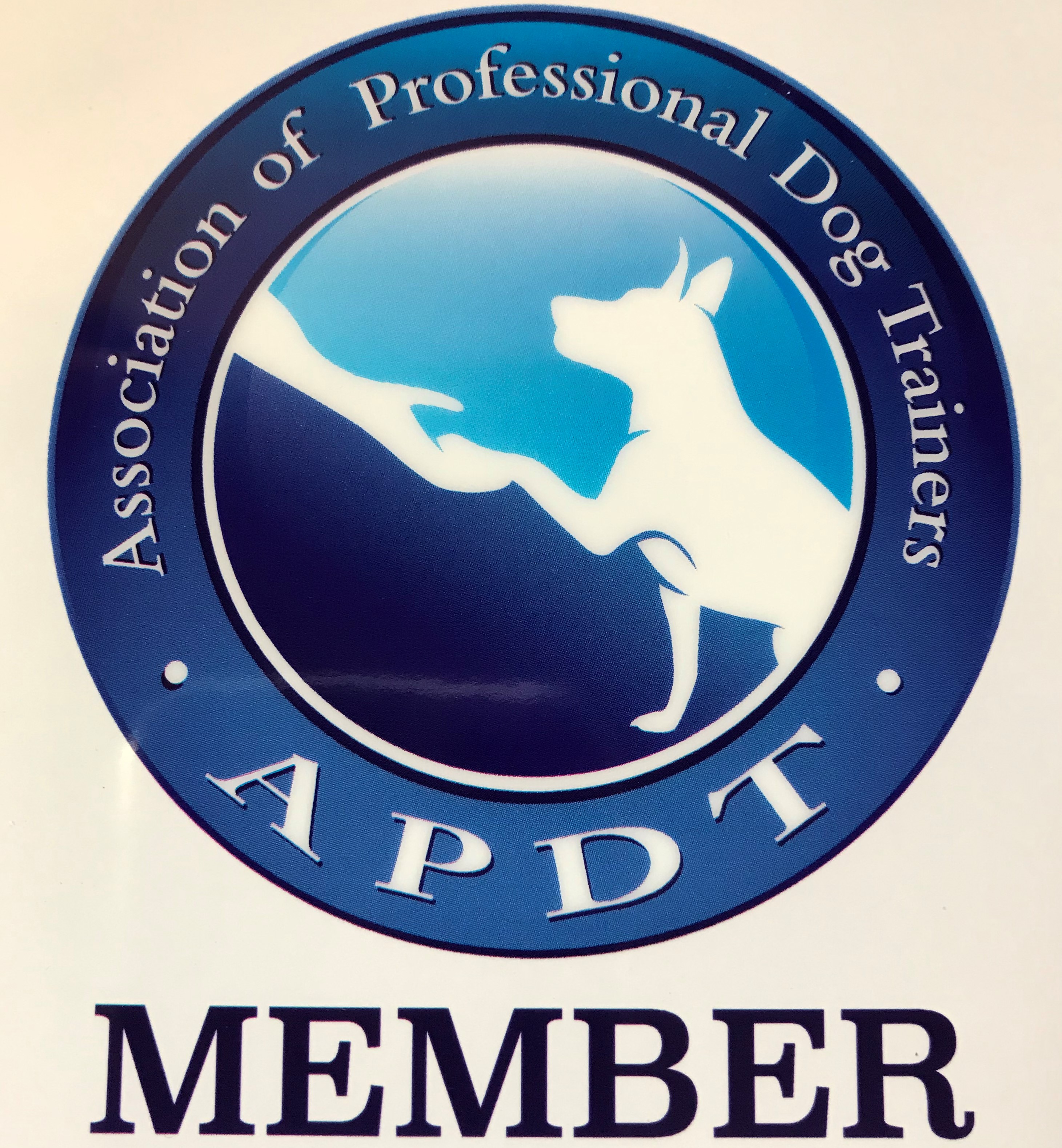 Entrust Your Canine Companions to a
Professional Dog Trainer
I am Ileen Green, a Certified Professional Dog Trainer-Knowledge Assessed (CPDT-KA) and the owner of Dog Training Naturally. A proud member of the Association of Professional Dog Trainers (APDT). Additionally, an advisor for the training of emotional support and psychiatric service dogs.
Over two decades of volunteer service at animal shelters and rescue organizations.  I spent more than 25 years as trainer and behaviorist at Biscayne Animal Hospital in North Miami, FL.
Committed to providing the most effective, dog-friendly solutions and meeting my clients' dog training and behavioral needs—using only positive reinforcement. This method proves that training can be EASY, FUN, and FAST. To stay abreast of the latest dog training techniques, I avidly pursue continuing education and professional development programs.
I motivate dog/owner teams by providing easy-to-follow instructions and examples. By consistently doing so, I have earned the respect, trust, and referrals of veterinarians, animal rescue leagues, groomers, and satisfied customers.
Welcome to Dog Training Naturally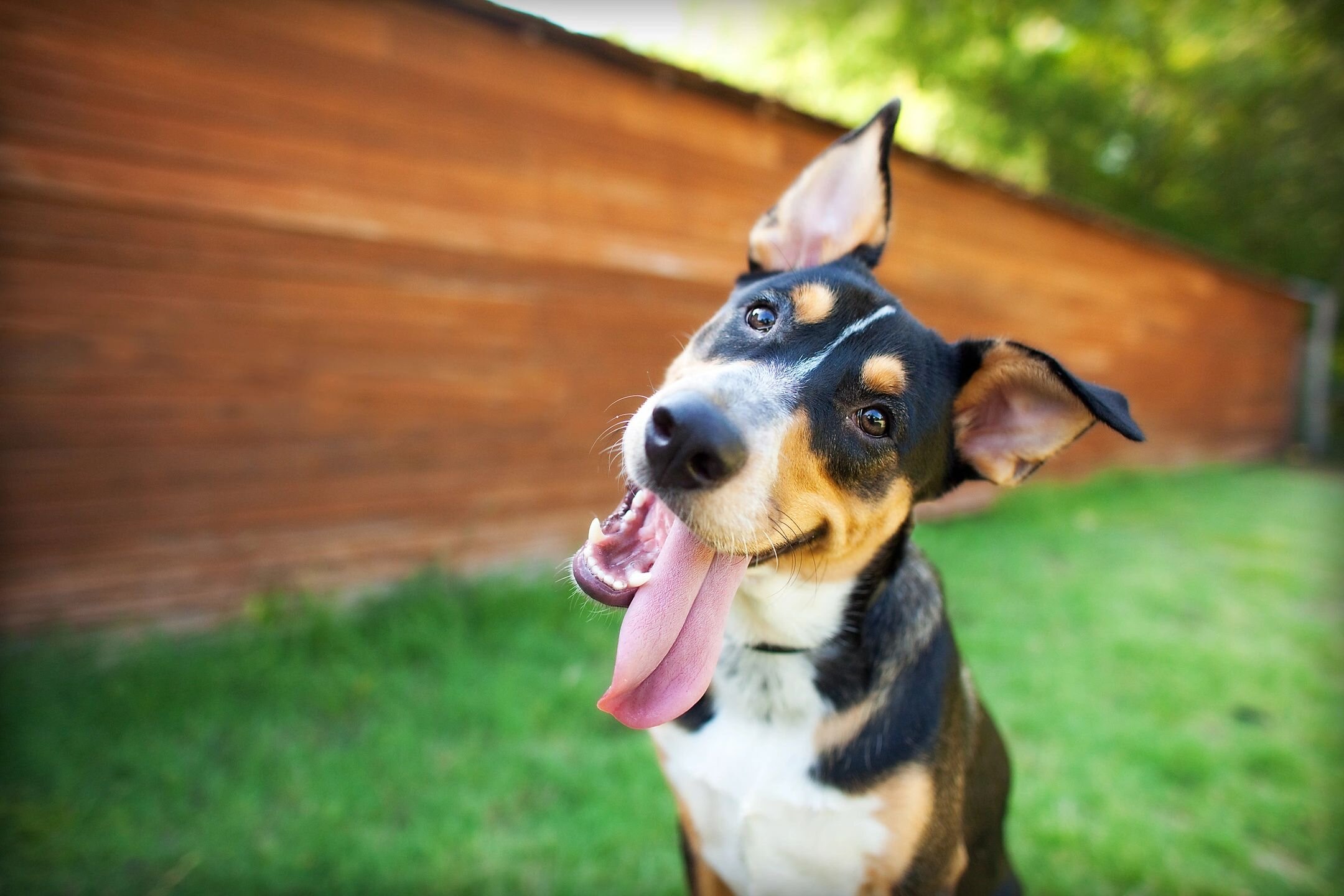 Dog Training Using Positive Reinforcement
At Dog Training Naturally, I use positive reinforcement and proactive training methods to teach your dog how to be a better companion to you and your family. My services produce long-lasting results while eliciting quick and happy responses from your pet.
I will help you build a lifelong bond with your canine companion. Using proactive training and the power of positive reinforcement, I will open your eyes and heart to a better way of communication. You will be proud of your pet/s and enjoy spending time with them.
Want to know more about your dog/s? I recommend reading the following: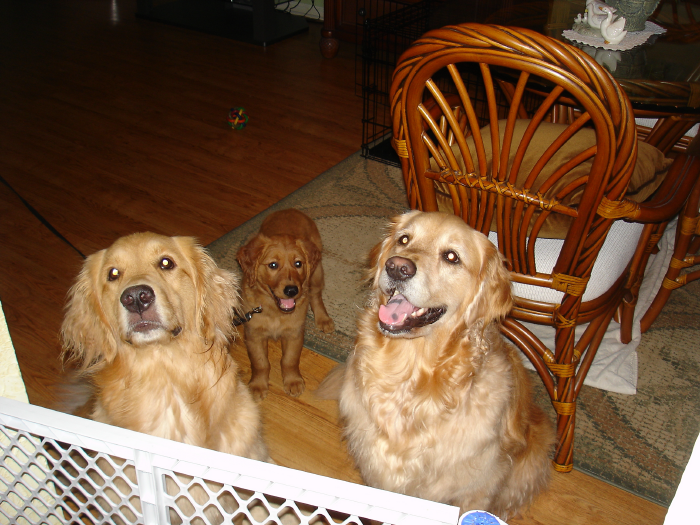 Households With Multiple Dogs
Living with multiple dogs can be a wonderful experience for all. However, as the human member of the clan, you must learn to read and understand your pets' language! At Dog Training Naturally, I will help you read your dogs' body language and intentions. I can teach you the common triggers that might cause chaos and the methods to prevent them naturally.
Did you know that the basic rule of science-based training allows us to predict that reinforcing good behaviors turns repetitions into habits?
My mission is to educate dogs and owners while having fun and building a lifelong bond. My goal is to teach owners how dogs think and why they act the way they do. You will develop a solid foundation and quickly gain control of your dog/s using positive reinforcement methods while preventing and correcting unwanted behavioral problems.
I train dogs of all breeds and ages. You can turn to me for the following and more: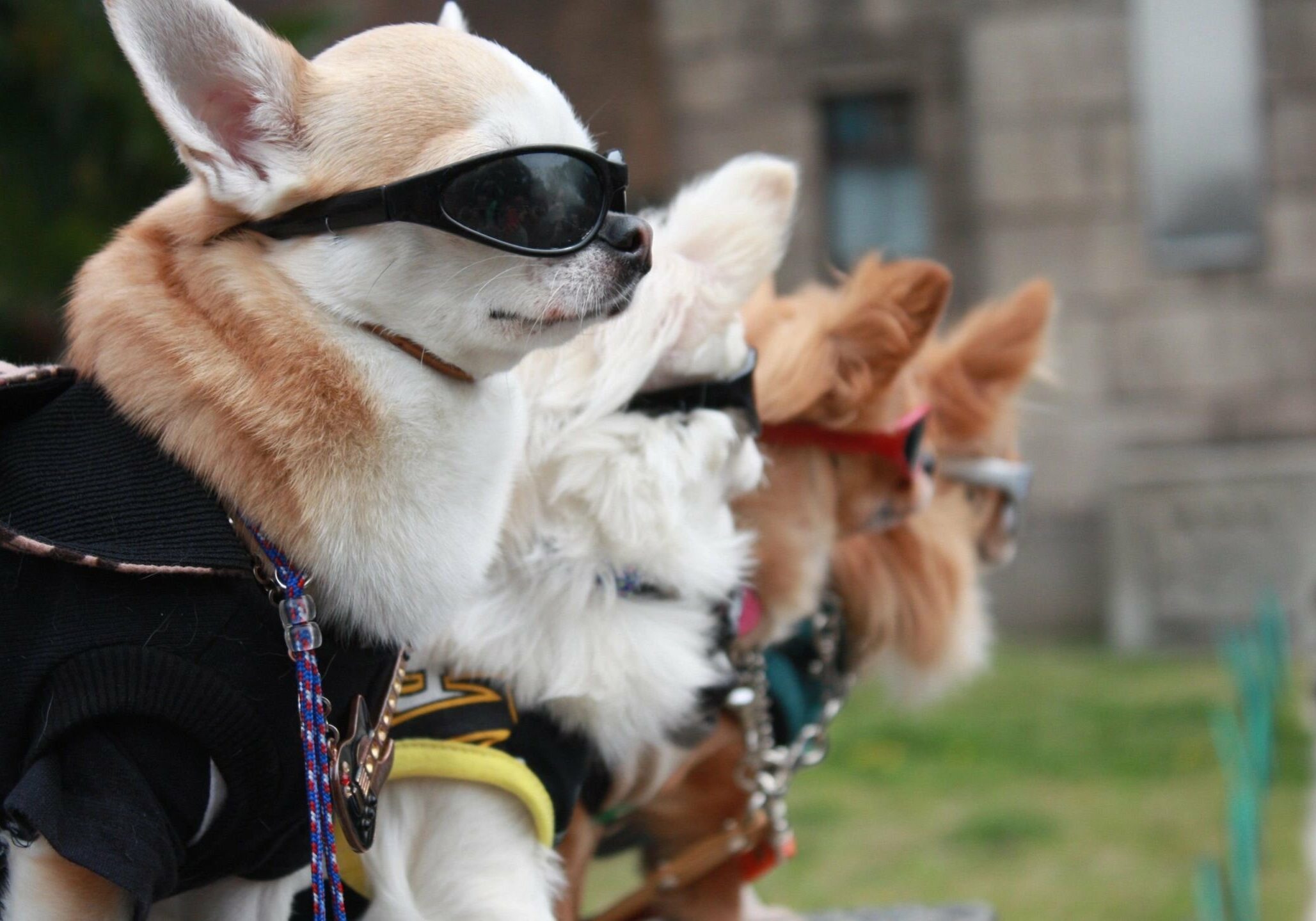 Group Sessions
Introducing your pooch to various social situations by training them alongside other pups. This type of session can keep the costs of training down in the long run. I can teach you and your dog how to deal with distractions and behave appropriately in groups.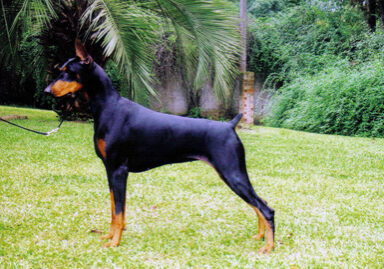 House Calls
Training your dog in his own environment where you both are most comfortable. In addition, I will help develop a program that is manageable for all. Making potty training, etc. Easy, Fun, and Fast!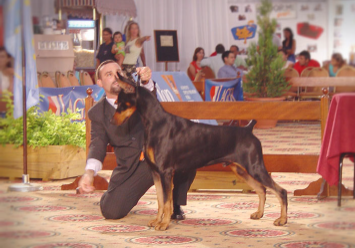 Private Lessons
I offer one-on-one training for your pet at a location of your choice. The sessions can be conducted at your residence, in your office, and anywhere at your convenience.
Dealing With Dog Behavior Problems
Prevent dog behavior problems by setting your dog up for success the moment you bring her or him home. It is never too late or early to begin their training.
By instilling good behavior in your pet, you and your family will gain a well-behaved companion. Your pet can undergo training with visible results in minutes—not hours.
I can make your dog's training session an enjoyable experience for both of you. As you improve your understanding of how your dog thinks and learns, you will become better at communicating with them effectively. Clear communication allows for successful training and good behavior with no force or coercion.
My group classes are held at 10:00 AM every Sunday at Pet Supplies Plus, 5960 South Jog Road, Lake Worth, FL 33467. Please see information and pre-registration requirements below.
Using Group Classes to Mold Puppy Behavior Patterns
The American Veterinary Society of Animal Behavior (AVSAB) has released a statement on the importance of group classes. They stated in their guidelines that puppies can start group socialization and training classes as early as 8-10 weeks of age.
Pups should have received one to two sets of vaccines and a deworming seven days prior to the first class. They should not show signs of illness during the class and should be kept up-to-date on vaccines throughout the class.
Many enlightened Veterinarians now strongly encourage their clients to enroll in puppy classes!!
 Group Training Class Information and Pre-Registration
Backed by more than 30 years of experience, I have the necessary qualifications to teach group classes for dogs of all ages and breeds. To provide special attention to each participant, I keep my classes small—maximum of six to eight dogs. You must pre-register your dog by phone prior to attending.
This is a "Positive Reinforcement/No-Force" training program composed of five lessons. Classes are held from 10:00 AM to 11:00 AM, and all family members involved in their dog's care are encouraged to attend. Dog owners considering this program are welcome to observe a class, without their dog—at no charge. Please check availability with me before attending.
Each lesson is a building block of behavior. However, the blocks do not need to be in any particular order. At the start of each class, I will review the basics and check owner/dog teams to determine the lessons that we need to prioritize.
I do not impose contracts on my clients. As a result, you can take lessons only as needed to meet your goals.
Teams will get five training sessions and at the start, receive a folder with customized training handouts. In addition, you will have the opportunity to shop for great and unique training supplies at both pet supply plus locations!
The use of choke, prong, and pinch collars as well as retractable leashes are not permitted. Instead, I recommend using buckle collars, martingale collars (no choke), head collar, or a harness—and a 6-foot leash.
Dog Training Naturally has been upholding a high level of services when doing business with clients for more than 15 years. If you are interested in what my satisfied clients have to say about my services, read their testimonials below:
"Ileen introduced my pup Rylee to positive reinforcement and clicker training.
Within 5 lessons Rylee learned to sit, stay, down, come, wait, lets go (heel) & shake with amazing success, and I learned
how to deal with puppy habits! Housebreaking was a cinch with Ileen's suggestions. Ileen is such fun to work with and also available by phone for questions anytime. I would highly recommend Ileen.
-      Doranne M. Garvin, Jupiter, FL.
"WOW!! Ileen is excellent!!!
She was with me for almost 2 hours (a small part of that at the end was a tour of my sculptures & studio).
She is warm and charming; totally organized and professional; she came with excellently prepared material for reading after the lesson. She also came prepared with clickers, treats, and any leashes or leads that might be needed. She gave freely of her knowledge and information. She demonstrated clearly - repeating until the dogs caught on, then had me take over! The dogs were doing things I wouldn't have imagined they could learn so quickly.
I love this positive reinforcement method!!
She worked each of my 3 dogs and of course ME.
Really like this woman!!
-      Kate Zerner, Jupiter, FL | www.vannoordensculpture.com
"I was very impressed with her knowledge and immediate rapport with my dog.
He quickly responded in a positive manner. She eliminated several unattractive habits in the first session. She is always accessible and highly recommended!"
-      Sheila Connolly, Jupiter, FL
"Ileen was highly recommended to us by Safe Harbor Animal Rescue. She is extremely patient and provided us with a wealth of information on new puppy training. She always arrives promptly. I love working with and learning from her. I highly recommend Ileen to anyone looking for a wonderful training experience. She is my 'Dog Whisperer'!"
-      Ann Michele Grenci, Jupiter, FL
"My family hired Ileen to help out in a most difficult situation, introducing a 7 month old pup into a home with two adult dogs. Adding Bella made a recipe for utter chaos. Ileen was able to bring peace back to the home. In addition, she worked with me and Bella out in the community where I had been having difficulty controlling her aggressive behavior with other dogs and people. With Ileen's guidance, I gained the confidence needed to control Bella. I would highly recommend Ileen to anyone who needs a caring, knowledgeable trainer."
-      Joan Fassler, Jupiter, FL
"I highly recommend Ileen, she is very qualified, prompt, caring, upbeat and has a unique "gift" of understanding animal and human behavior."
-      Penny and Peter Libowits, Jupiter, FL and Connecticut
"Thank you for your help with Ranger. I am so much more confident taking Ranger out in public. It is thanks to you and your group-class.
It was a most pleasant experience for all of us.
With appreciation,"
-      Sandy, Shaun, and Ranger Doherty, Lake Worth, FL
"A great big thank you for such great group classes. I benefited a great deal, not to mention Daisy too."
-      Debra and Bob Mancuso, Boynton Beach, FL
"Hi Ileen,
I wanted to take the time to thank you so very much for coming yesterday. It was WONDERFUL meeting you - and I am happy you, Marshi and I will walk thru this journey of raising Marshi as happy as possible. 
Yesterday he was wiped out - slept for most of the day and I continued to practice what you taught us.
So thank you. You really are an incredible trainer and dog whisperer.."
-      Adriana Moret, Boynton Beach, FL
"Ileen, you are wonderful – you were meant to do what you do! You are helping us humans & our best friends learn how to live together in a healthy, positive manner, it is win-win!!"
-      Linda Baracas, Boynton Beach, FL
I will mentor, coach, tutor, teach, and guide you through the steps to earn your CPDT-KA certificate (Certified Professional Dog Trainer–Knowledge Assessed).
With the creation of the Certification Council for Professional Dog Trainers (CCPDT) in 2001, there was no true certification process for K-9 professionals. You can then turn those credentials into a well-respected career as a CPDT-KA or just be the best human a dog can own.